In the late 1980s, the WZEFX team had the wonderful opportunity to collaborate with a brilliant and artistic MIT classmate - EE/CS graduate Paul Miller. Paul has been chosen by the renown artist Jenny Holzer to collaborate on her radical, eclectic 1000' long array of LEDs (light emitting diodes) spiraling within the evocative interior volume. Jenny's LED art works would win the Venice Bienalle and be commissioned by noted museums, collectors and public spaces around the world.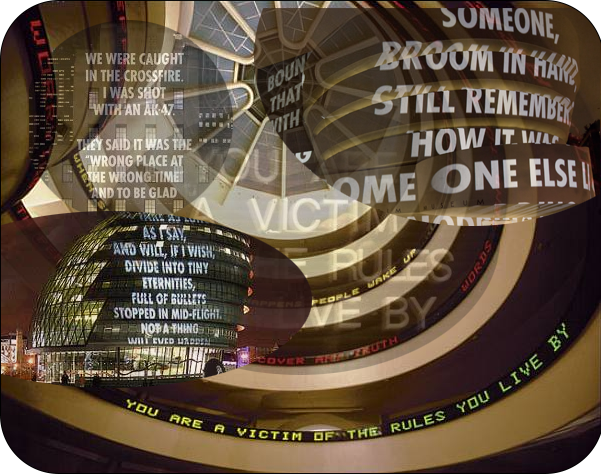 Our collaboration, at the leading edge of LED fixture design, would benefit from the 1990s development of a commercial blue LED enabling RGB LED displays. Paul's designs included the wireless transporation system for the city of Dallas, and the first, large screen, RGB LED television, installed in Memorial Hall, Harvard University in 1995.

The same year, the WZEFX team - youngsters in tow - saw the European Cirque du Soleil "Big Top" Unable to resist the illuminated 'magic' wands for all the children.
The next morning - the WZEFX 'LED' Magic was born.